Naan Pad
As far as the "Naan Pad" or "Gadhi" they can be made in about 2 minutes with just 4 cloths, one of which should be square. We will add pictures to this post to make it easier to understand.
Take the square cloth and place it on a flat surface. Place the remainder cloths in the middle of the square one just folded into quarters and placed on top of each other. I didn't have a square towel on hand, so I folded in a side of the red towel to make it a square.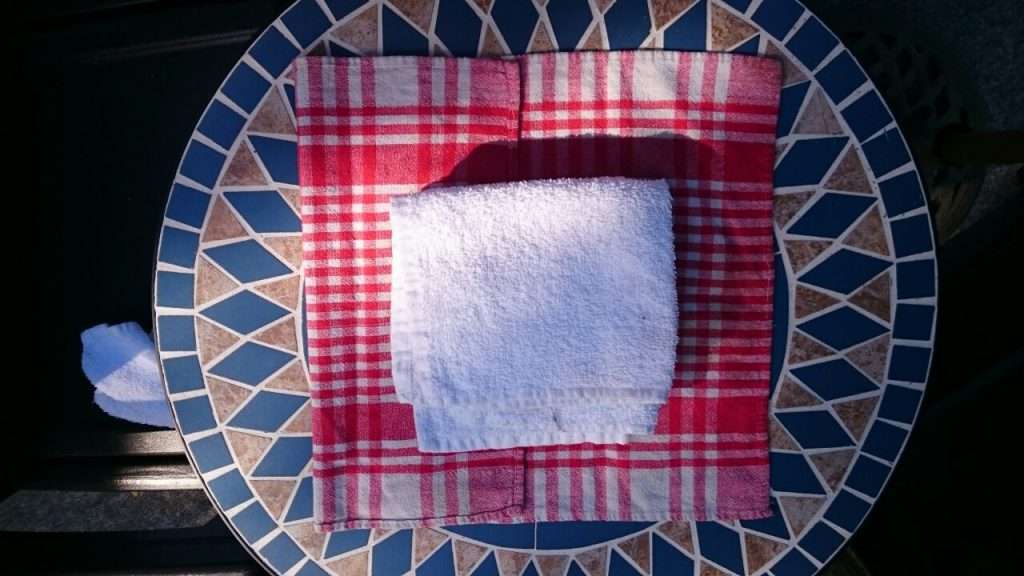 Bring two opposite corners of the square towel together and tie firmly. Repeat with opposite two corners.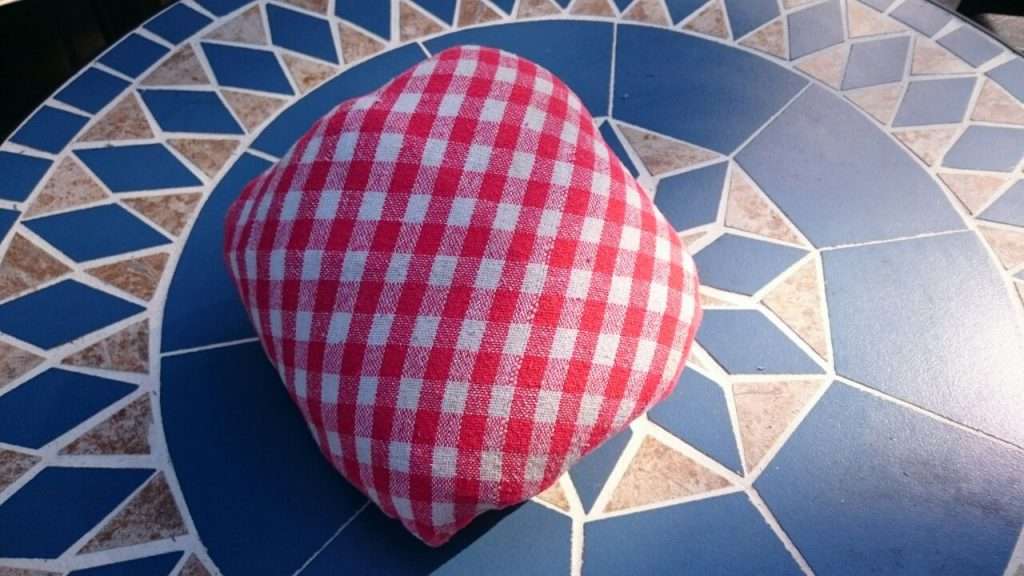 That's it! Be sure to spray the surface of this Naan Pad with water so that it is slightly moist and won't stick to the naan.
Also to make sure you use a cloth that is 100% natural material like cotton to prevent any colour or chemical transfer to your food.
Naan takes some practice, so don't be discouraged when a few fall into the fire. Just be sure to make lots of dough, and keep practicing!
Google Reviews
Simply the best! Zero maintenance, self clean up, unbelievable taste, ease of cooking, super fast( once the tandoor is ready).. i could go on and on. If you enjoy cooking/ grilling outside than tha's the way to go. I have 4 grills, gas, charcoal, pellets, wood chunks ...what a waste of money, time and effort compared to this tandoor. End up buying Aladdin, what a piece of art! Read the instructions and take it easy on heating it up, i spent one hour and only few minor hairline cracks formed. Much smaller then anticipated. Don't have pics with cooked food, i simply lost myself in all that flavor and juiciness. One more thing : Packaging - Great Job guys!! Really impressed, made by hand, packed by hand a long lasting piece of art! Thank you !!!
Eugene S


6/18/2019
Great product, very fast shipping, and packaged properly, which is important for a product made of clay. All the accessories and the tandoor itself are an amazing quality. We had it for 3 days and clocked everyday. Everything cooked in it, tastes amazing.
Andrey Antonenko


6/08/2018
Looking for a gift for someone who has everything?  Our beautiful and practical tandoors are a perfect choice!
Featured Products
US$

1,198

+ FREE SHIPPING